Distance from Anantya: 5 Kms | Drive Time: 15 mnt | Excursion Time: Half a day
You will leave Anantya on country roads and drive through rural communities to arrive at a cool refreshing waterfall with a charming riverside temple. The falls which is on the Kodayar (Kothai) river is 300 feet wide and falls from a height of nearly 50 feet. Upstream from the waterfalls, is a small Shiva temple on the banks of the river.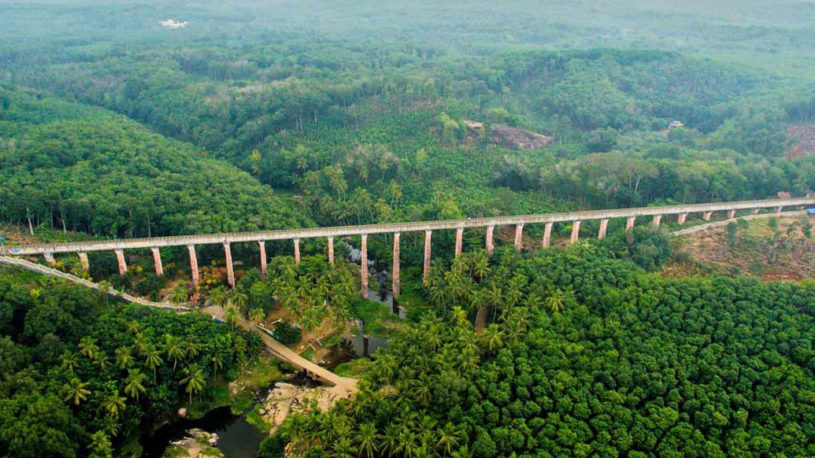 Distance from Anantya: 15 Kms | Drive Time: 25 mnt | Excursion Time: Half a day
Tip:Can be combined with Tiruvattar Temple/ Padmanabhapuram Palace.
The bridge is an Aqueduct in Southern India, in Kanyakumari District of Tamil Nadu state. Built over the Pahrali River (also called Parazhiyar), it takes its name from Mathur, a hamlet near the Aqueduct, which is at a distance of about 3 kilometres from Thiruvattar town and about 60 km from Kanyakumari, the southernmost town of India.